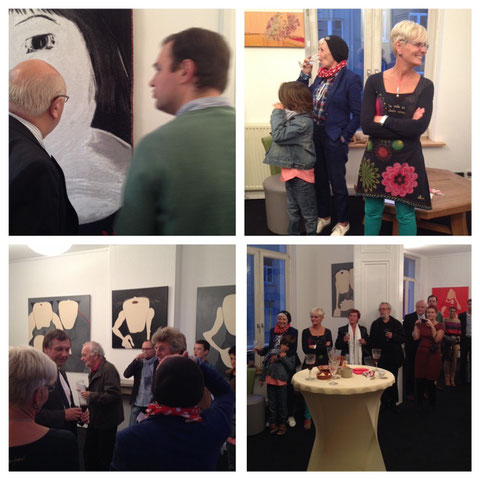 An exposition in new offices, quite a new experience, but the opening felt really great. Yesterday WorldEscrow and MI-Sure opened their new offices in Mechelen and to celebrate this they organised an exposition with my paintings, carpets, glass and the works of Kaatje Grauls.
A first reaction can already be found in the newspaper.
Looking forward to the coming days. 
MD.