Every Biennale in Venice has some unexpected (unofficial) expositions. This year the Palestine pavillion was an example of what you can do with simple tools, cardboard boxes and some knives. Moreover every visitor can participate and the exposition changes all the time.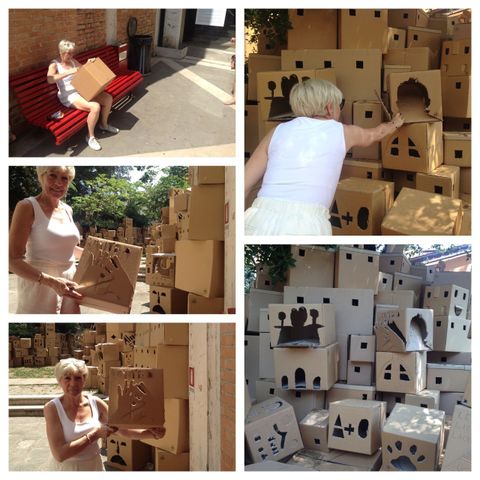 For me, Bashir Makhoul, did a wonderful job with his project entitled "Giardino Occupato". The numerous cardboard boxes, simulating a shanty town, or refugee camp, probing questions regarding the spaces and shelters that have emerged in the wake of conflict and occupation. 
I'm glad I participated.
MD.