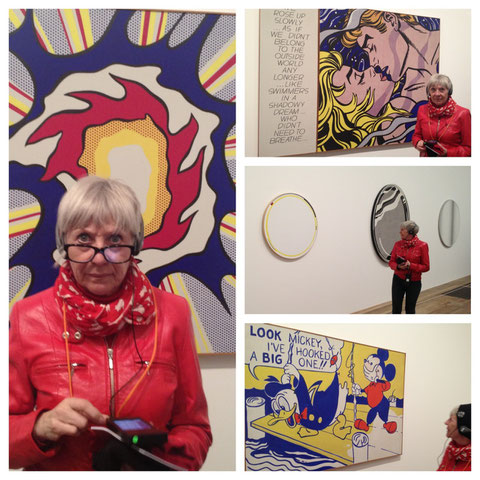 There are some painters who have to survive huge problems in their lives before they can express themselves by their Art. Fortunately there are also others. Roy Lichtenstein is one of them. Was that the reason why the critics didn't like his Art in the beginning? Big representations of comics?
I really liked the retrospective in the Tate Modern (London), because it proves Lichtenstein is a great artist and innovator. He might use the comics as a starting point, but he concentrates on the big themes of live: Love and Death; he refers to his big artistic examples as Picasso & Monet, but he makes their work his own by treating the themes in his personal view and technique.
And he knows there is much more than Western Art: he loves the Chinese masters and their love for nature; nature that makes Man(kind) really small, as the fisherman in the corner of the painting, as me enjoying his work.
MD.