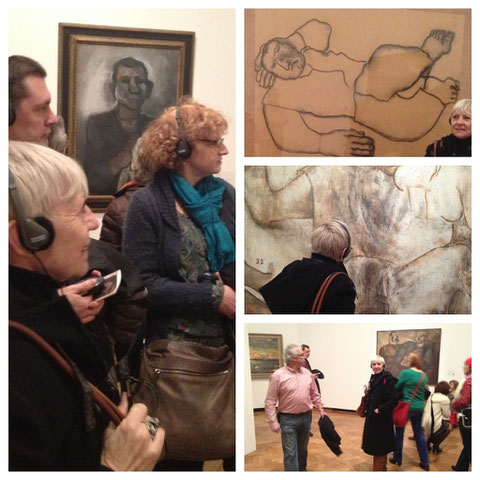 Yes, I have to admit: Permeke has always had - has - a tremendous influence on me.
At Bozar I experienced once more Permeke's strength: his fishermen, farmers and women are not 'colour full', feet and hands are too big, bodies often deformed, but they are so universal. I love his approach. Permeke's world is hard, many topics heartbreaking, but the poetry and intense feelings are always present. 
In other words: an exposition, you should certainly visit!
MD.