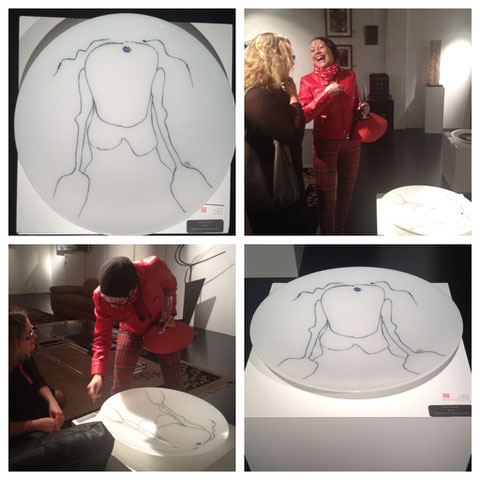 When you start with a new technique, it takes some time before you are satisfied with the result. This was also the case with my glasswork: my "people", but on glass.
After several try-outs, I had my first realisation I was quite happy about. Thanks to the help of Veerle Knockaert who introduced me in the mysterious world of glass.
From today till December 28th, you can find my plate and several works of Veerle in Rotterdam:
Schinkelsebaan 3
2908 Le Chappele A/D Ijssel
Nederland
Have a look when you pass by!